Information
COVID regulations will be observed. If the provisions as of 3 August 2020 are still in place, accommodation will be provided outside of the Kulturhof. Participants will work on the Kulturhof's premises while observing security and hygiene regulations. In the event of a lockdown or similar, the workshop will take place via Zoom.
You're the centre of the world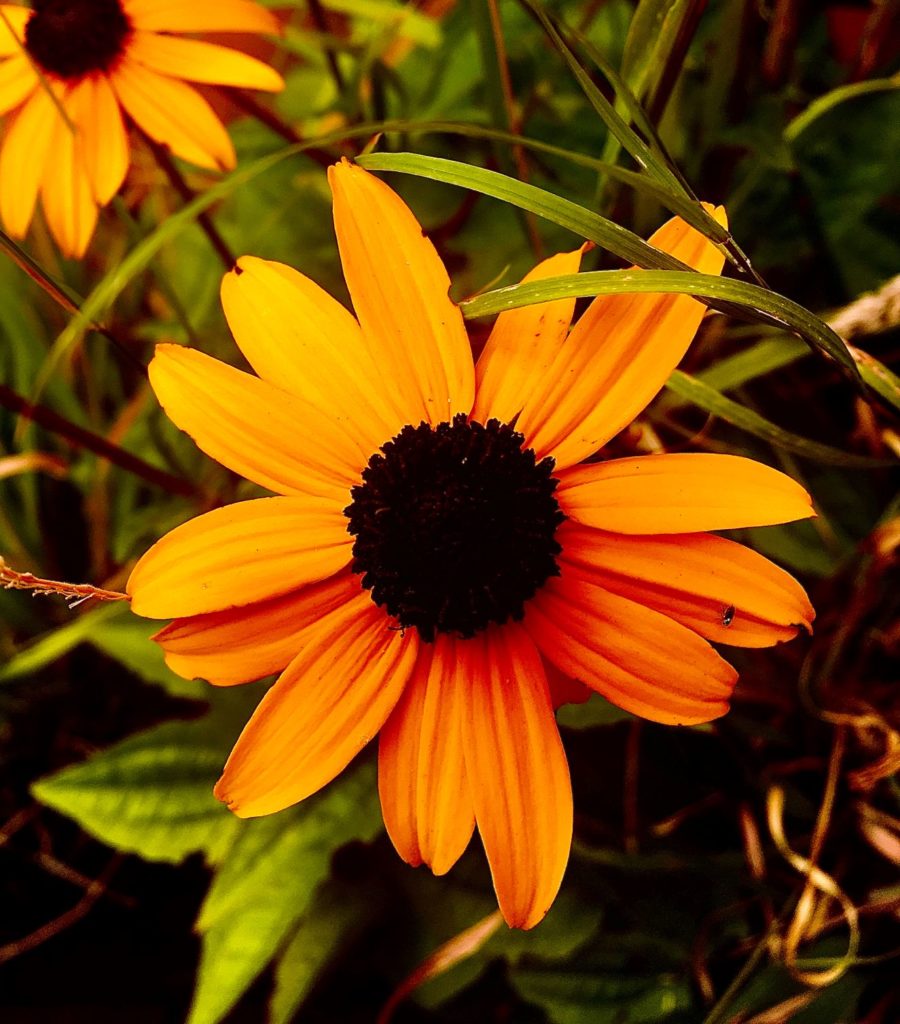 The LEADERSHIP workshop 'My own I' is about developing, using and exerting your own ego-perspective. To this end, you learn how to position the mind alongside an 'I'-position and to cease using it automatically as a controlling force over the ego-perspective.
Your actions emerge from your own 'I'.
The aim of the workshop is for your actions to be made up of a healthy ratio of 80% ego and 20% mind, although the ego-perspective remains 100% open at all times. This LEADERSHIP workshop teaches you how to access your 'ego' yourself and to see your 'I' as the only real way of life. You start to understand the consequences of not following your first-person self.
Discovering the ego as a source of self-care.
Self-orientation, self-management and self-care need to be learnt rather than taken as faits accomplis – unless it's the ego rather than the mind pointing the way. The mind is not a source of self-care, strictly speaking. The mind reflects concepts but doesn't pursue impulses in the way that, in contrast, the 'I'-perspective does.
Self-preservation is a product of the ego rather than the mind. Having an 'I'-feeling in the first place is worth striving for and a benefit, especially in self-development terms. To this end, the 'I' first has to be found and then sufficiently protected until it becomes stable.
Antagonists to your 'I'-perspective
'I-foes' are mind-controlled behaviours – the product of your own mind or the impact of others' minds on the otherwise clear position you may have adopted. It's particularly minds that have lost the belief in intimacy, love and the sense of safety available in interpersonal relationships that launch comprehensive, full-force attacks on 'I'-positions. These minds remain unaware of this process until they become conscious of their destructive anti-ego force.
The 'I'-phobic mind humiliates, oppresses and belittles, and chases away everything the 'I'-perspective produces – until it understands that the 'ego' is the centre of a life well lived and not a source of arrogant self-justification.
An ego initially has to learn to cope with these attacks on natural and loving Being without extinguishing itself – its Achilles' Heel, since the 'I'-feeling is highly reactive and prone to hitting its off switch.
What do you need to do to be yourself?
How do you handle your own mind if you haven't been taught to follow your Self, listen to your own ideas and put them into practice?
How do you link your 'I'-perspective with a job?
Does your 'I' start only after the working day is done?
Your first-person perspective needs 100% space. Whether employed or entrepreneurially active, if it's your 'I' making the decisions then they'll be self-sufficient, autonomous, well intentioned, ambitious and considerate towards all concerned, including yourself. They'll be reactive and flexible.
To avoid a reaction that causes you stress and compels your 'I'-perspective to shut down, you need increased awareness and a subsequent string of decisions. This is what happens in the workshop.
Six steps to your ego-perspective.
1. The right conditions need to be created first. There needs to be a conscious separation of rational mind activity and actions that emerge from your own 'I'-perspective, so that you can clearly differentiate between your mind and your 'ego'. It will become clear to you what your own mind is and where you may already be operating from your ego-perspective.
2. Next, it helps to recognise the mind-led people in your environment who can't deal with 'I'-perspectives. Which minds reject the 'egos' of others because they unconsciously feel threatened by 'I'-perspectives? What rejection of 'I' does your mind have? In the workshop, you learn how to recognise and manage the various forms of rejection.
3. Learn how to understand the history of any 'I'-rejection. It's only after becoming aware of the rejection that you can end or correct a prior approach.
4. Practise boundary-setting to deal with mind-versus-ego injuries. This training session is indispensable, as history is stronger than any current efforts you may be making to pursue the 'I'-perspective. The session helps you to deal with the automatic injuries in the 'ego' position, whenever your 'I'-perspective becomes a target.
5. Learn how to perceive and control reactive patterns from the 'ego'. You learn communication and behavioural methods that enable you to keep injuries at a distance.
6. Look at and implement 'ego'-based measures and actions. It is only now that your archetypal nature and LEADERSHIP type can come to fruition. In the workshop, you develop the type and archetypal configuration by noticing which behaviour belongs where.
You slowly begin to understand the power of 'I'.
Have fun!
Anke Sommer